Hobby / Racing Pilots
There is a lot to know before you fly for hobby or first person racing.  Learn about the rules, how to fly safely, where you can fly and where you cannot fly. Let us help you get started!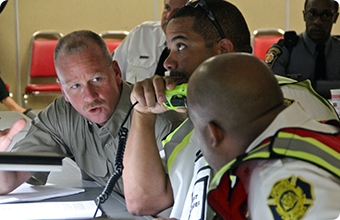 Public Safety Pilots
The FAA now allows public safety to do a lot more with drones to accomplish their mission. Let us show you where you can find resources to ensure you are operating as safely as possible!
Part 107 Pilots
The rules are changing and the amount of UAS in the air is growing. Make sure you are up to date on all of the information needed for safe operations and integration into the NAS.
NASA Aviation Safety Reporting System (ASRS)
The NASA Aviation Safety Reporting System (ASRS) is a voluntary, confidential, non-punitive, safety reporting system that receives safety reports from pilots, air traffic controllers, dispatchers, cabin crew, maintenance technicians, and now UAS operators. Anyone involved in UAS operations can file a NASA ASRS report to describe close calls, hazards, violations, and safety related incidents.
"We need to incorporate unmanned aircraft and their users into our culture of safety and responsibility. But we need to do it in a way that doesnt stifle the enthusiasm for this growing industry."

Michael Huerta,"White House Drone Day", Washington, D.C. August 2, 2016